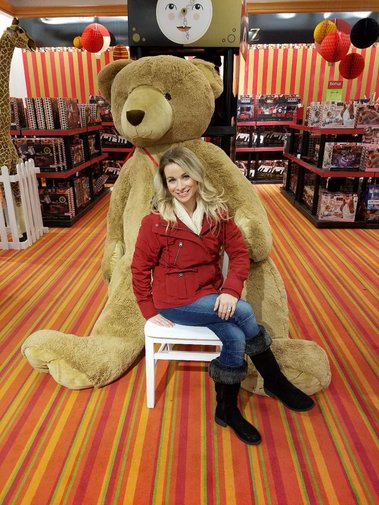 I LOVE what I do! I received my Aesthetics degree from Vici Park, an Aveda Institute over 10 years ago. Makeup artistry has been a career that I've always wanted to advance in. As a former art student, I've had the experience with color and design that has led me to the creativity that I have today.
Print: Baird, Potawatomi Casino, Microsoft, Aurora Healthcare, St. Joseph's Hospital, Axe, Shorewest Reality, David Liska Custom Jewlery, Brady Corporation, Today's Chicago Woman, Quarles and Brady, Direct Supply, Blood Centers of Wisconsin, Wheaton Fransiscan, Flashes of Hope, Milwaukee Symphony Orchestra, Kaplan College, White Swan, Columbia St. Marys, Pro Health Care, Quad Graphics, University of Marquette, Milwaukee Magazine, Time Magazine, Taste of Home, Healthy Living Magazine, Medela, GE Healthcare, Park Bank, University of Milwaukee, Aurora Healthcare, Macy's, National Business Furniture, Fair Indigo Clothing, Kohl's, Inmoto, Spalding, Milwaukee Bucks, American Girl, Rockwell
Video: BonTon, WTMJ 4, Froedtert Hospital, WISN 12, Fox Sports, Blood Centers of Wisconsin, Direct Supply, Style Network, Six Flags, Diamond Nexus Labs Concordia University, Walmart, SC Johnson, Quad Graphics, Under Armour, Harley Davidson, Wisconsin Wilderness, Restaurant Impossible, Nickelodeon, Milwaukee Ballet, Andis, Skygen, Goodwill, PBS
Known People: Jeannie Mae, Scott Walker, Kel Mitchell, Jeff Sutphen, Guilianna Ransic, Debbie Fields, Aaron Rogers, Ted Cruz, Russ Feingold, Morgan Hamm, Shawni Davis, Luke Richards, Joe Pavelski, Matthew Dellavedova, Bud Selig, Charlie Sykes
I've been educated from the most respected experts in the industry such as Lancome, Bobbi Brown, and Aveda. I consider myself a beauty therapist. I have a strong work ethic and I am dedicated to being successful in everything I do.
I am here to service you or your team to create a signature look for your project!